1.Product introduction
1) FRP tank is made of the advanced winding technique, with entire shaping internal bladder.
2) Compared with the same models, it has the characteristics of corrosion resisting, good quality, good appearance, convenient transportation installation, good seepage prevention, long using life.
3) Operation pressure is less than 0.6Mpa and operation temperature is less than 49°C
4) FRP tank has upper and under openings, and flange connections, which can form a complete set with control valves in different kinds of models and brands.
5)FRP tanks have many different Models: 871-96126(upper and under openings and side openings), 2.5'', 4'', 6'', 16'', 18'' flange
2.Specification
Model

Top opening

Bottom opening

Dia ×height(mm)

Volume (m3)

Weight

Suggestion flow(m3/h)

(KG)

818

2.5"thread

No

200×435

0.02

2.8

0.1~0.3

835

2.5"thread

No

200×895

0.042

4

0.2~0.4

844

2.5"thread

No

200×1120

0.052

5

0.2~0.5

1035

2.5"thread

No

250×895

0.066

5.5

0.4~0.8

1044

2.5"thread

No

250×1120

0.083

7

0.4~1.0

1054

2.5"thread

No

250×1380

0.101

8.3

0.5~1.2

1065

2.5"thread

No

250×1550

0.12

9

0.6~1.5

1252

2.5"thread

No

300×1330

0.131

9

1.0~2.0

1265

2.5"thread

No

300×1640

0.161

11.5

1.5~2.5

1354

2.5"thread

No

325×1390

0.172

11.5

1.8~2.5

1465B

4''thread

No

350x1660

0.247

15.5

2.0~3.0

1465

2.5"thread

No

350×1660

0.247

15.5

2.0~3.0

1665

2.5"thread

No

400×1660

0.307

19

2.5~4.5

1665B

4"thread

No

400×1660

0.307

19

2.5~4.5

1865

4"thread

No

450×1660

0.375

21

4.5~5.0

1865B

4"thread

4"thread

450×1480

0.375

21

3.5~4.8

2169

4"thread

4"thread

525x1570

0.482

34

3.0~5.0

2188

4"thread

4"thread

525x2020

0.606

40

3.0~5.0

2472

4"thread

4"thread

600×1670

0.666

41

4.0~6.0

2488

4"thread

4"thread

600×2020

0.792

54

5.0~9.0

3072

4"thread

4"thread

750×1660

1.041

56

6.0~10.0
3. Structure and material
Using high-performance resin and glass fiber winding, lining with PE or ERP etc, and high-performance materials imported FRP Pressure Vessels can also meet the demands in low temperature resistance and toughness is superior to the imported ABS lining Pressure Vessels.
4.Product Features
1) Corrosion resistance,
2) Easy and convenient installation
3) beautiful appearance.
3) High pressure, high capacity
4) FRP tank is for industrial water treatment or residential water softener.
5) High pressure. Max pressure: 10 bar
6) High capacity. Capacity: 0.2- 100T/H
7) High quality
8) Tank color: Natural or blue (customize color available)
9) Max temperature: 120F
10) Tank inner liner: PE or ABS
11) Diameter varies.
5. Application
Water supply and wastewater treatment industry, light industry, chemical industry, electronics, petrochemical, pharmaceutical, food, and other industrial fields.
6. Work condition
Work pressure≤ 0.4MPa, work temperature≤ 49° C, maximum vacuum 127mmHg(5"Hg)
Work mediator: Water, Acid, alkali and other chemicals corrosive liquids.
Kinds of our softner filter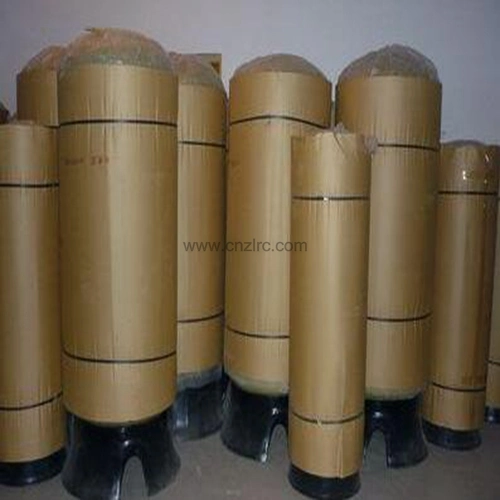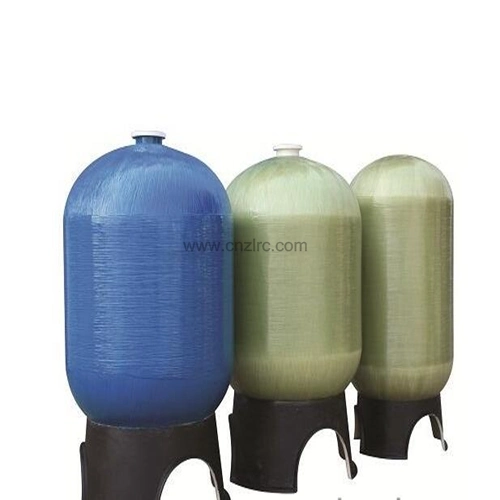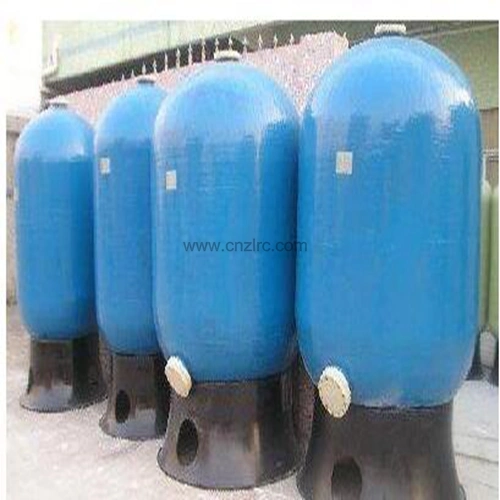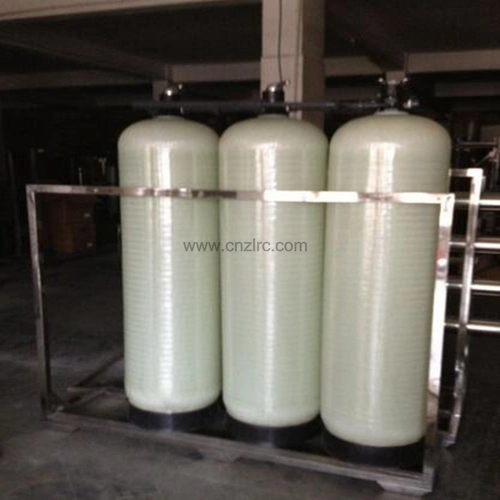 We are leader in producing the water tank. We have more than 30 years experience in producing the frp items. Our tank mould and fiberglass filament winding machine are in competitive price in china

Wecoming you visit our factory sincerely