FRP septic tank is the water treatment equipment for municipal sewage and industrial waste water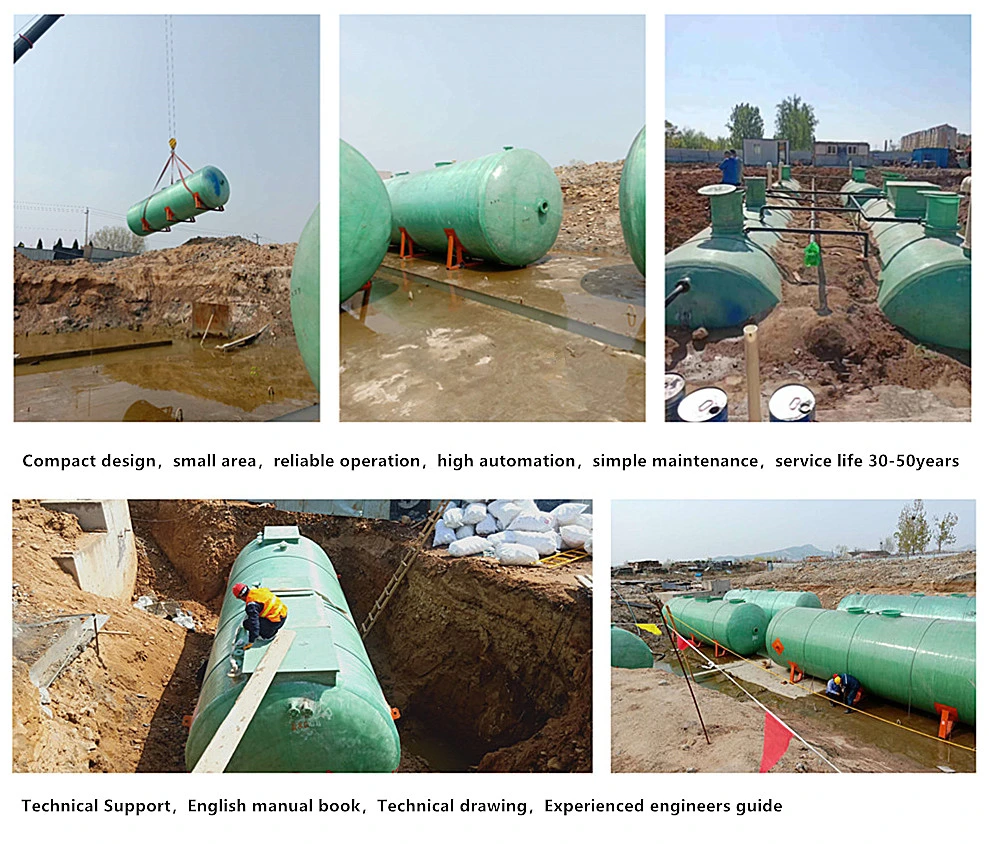 Feature:
High quality FRP composite material, a molding technology.
acid and alkali resistant, service life 30-50years.
Light weight and Easy to installation ,
Small area but large effective volume
Sealing, heat preservation, high anaerobic efficiency ,
Cylindrical shape, high pressure resistance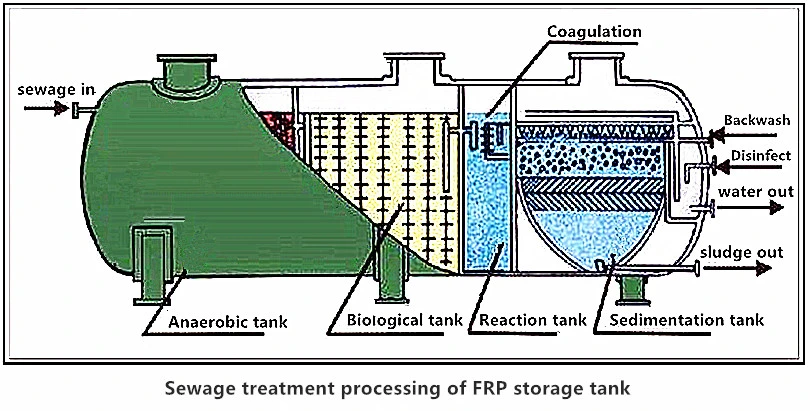 Model
WSZ
Capacity(t/h)
0.5
1
3
5
10
20
30
Air blower power(kw)
0.75
0.75
1.1
1.2
4.4
4.4*2
11.5
Pump power(kw)
0.75-1.1kw
1.5
2.2
BOD5 mg/L inlet water
150-400
BOD5 mg/L outlet water
20-60
Floor space(m2)
4.5
6.5
12
15
35
51
76
The best way to install the equipment is underground in cold regions
The WSZ's process is appropriate in almost every climate. However, treatment capacity is reduced in colder environments. Biological oxidation processes are sensitive to temperature and, between 0 °C and 40 °C, the rate of biological reactions increase with temperature. Most surface aerated vessels operate at between 4 °C and 32 °C.

WSZ treat waste water in batches within the same vessel. This means that the bio reactor and final clarifier are not separated in only space but also in a timed sequence. The installation consists of at least two identically equipped tanks with a common inlet, which can be alternated between them. While one tank is in settle/decant mode the other is aerating and filling.
This is the new biological processes that used to remove contaminants and produce treated waste water (or treated effluent) that is safe enough for release into the environment.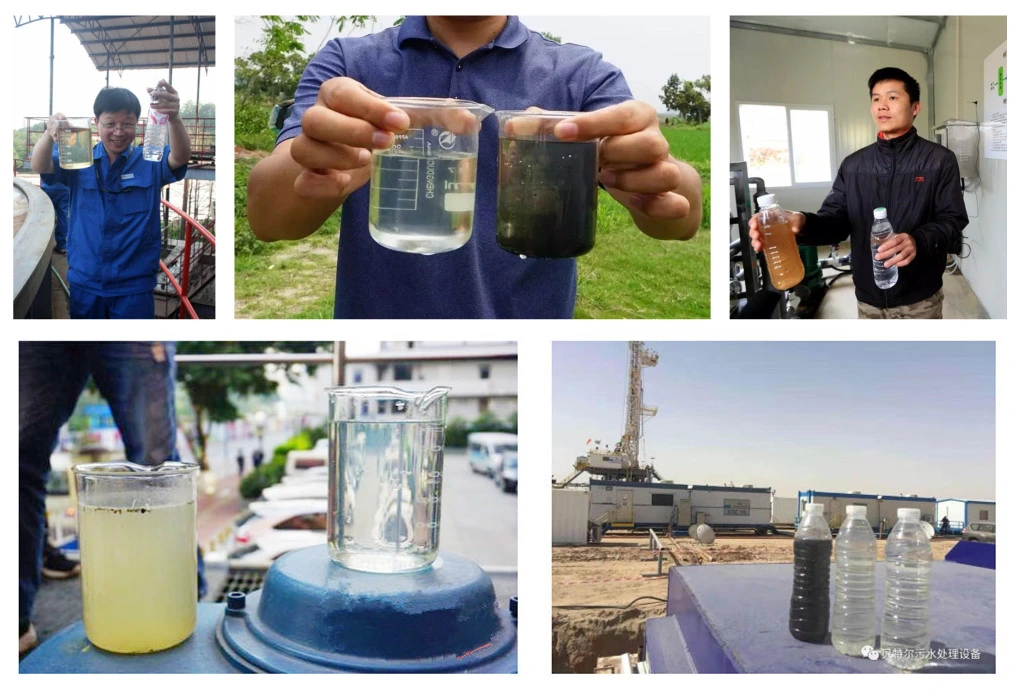 13 Years of Experience
BETTER manufactures water treatment equipment for a number of different industries, and we specialize in designing reliable device for the hospital, food, energy and marine industries.
Our trained engineers have many years of experience, thus we are able to offer custom-made equipment for a wide variety of sectors with very different needs.We're focused on new and innovative solutions for our equipment and are committed to helping our customers solve different problem.
We have more than 20 professional engineers overseas to ensure your production. Nothing better for you than our service.
We are more than happy to help you with any inquiry. Call us or send us an email, and we'll be ready to assist you.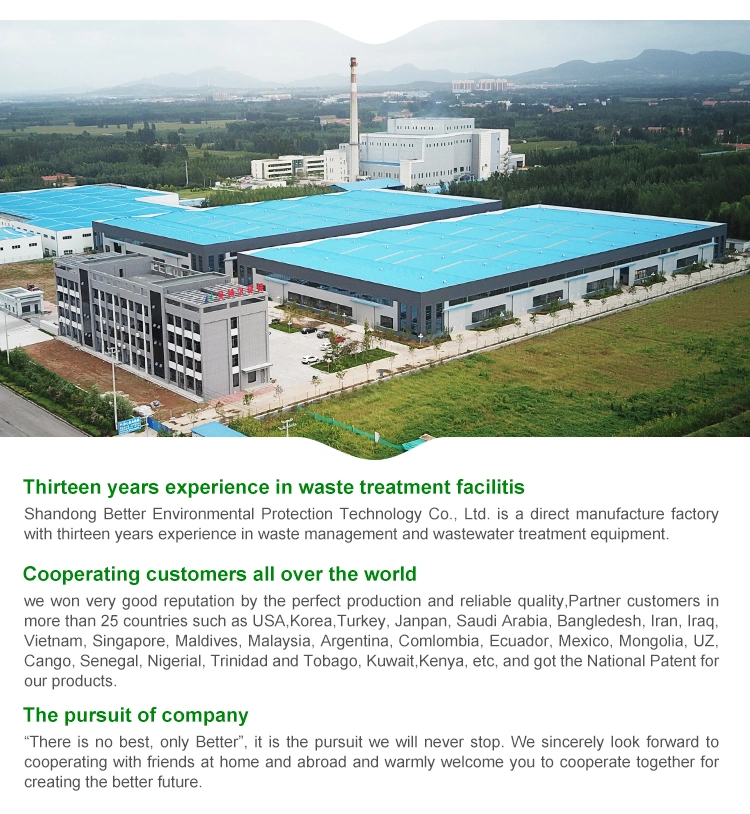 FAQ
Q:How to buy your idea products?
A:Professional engineers design projects for you after you provide us your water sources, water quality,water quantity, water after requirement (connect us for more details).
Q:How to pay?
A:TT and L/C are acceptable and TT will be more appreciated. 30% deposit before producing, 70% balance before loading by TT.
Q:What is the delivery time?
A:It depends on order quantities. Generally speaking, the delivery time will be within 2 to 3weeks.
Q:How to pack the products?
A:We use standard package. If you have special package requirements, we will pack as required, but the fees will be paid by
customers.
Q:How to keep your equipment from corrosion?
A:We use the world-famous paint, like Sigma Coating,Pain Bow,etc. What's more, we paint strictly according to the standard process.
Q:How to install after the equipment arriving destination?
A:We will provide detailed illustrations to you. If it is necessary, we will send technicians to help you.