Zigong Fiberglass Crane Real Size Fiberglass Crane Gengu Fiberglass Products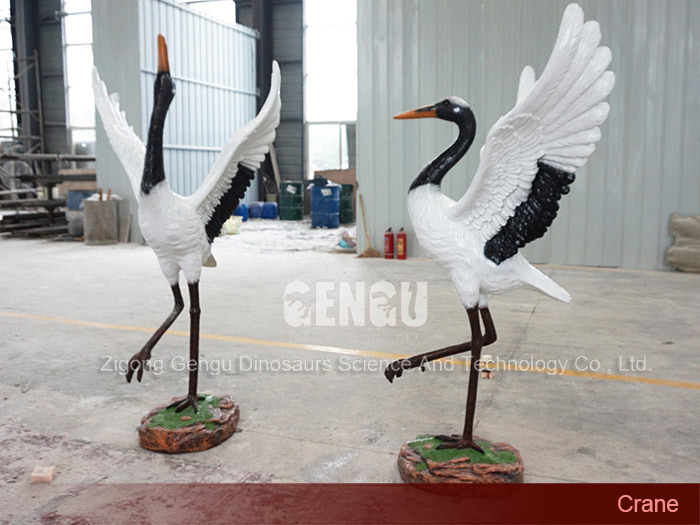 Product Description
Main Materials: Steel Frame, Acrylic Paint, Talcum Power, Resin, Fiberglass Fabric
Certificate: CE,ISO,BV,UL,TUV,SGS
Size: Any size is available
Color: Any color is available
Customers can customize all kinds of dinosaurs
Usage: attraction and promotion. (amusement park, theme park, museum, playground, city plaza, shopping
mall and other indoor/outdoor venues.)
All material and accessory suppliers had checked by our purchasing department. They all havecorresponding
certificate, such as CE, UL, ISO9001:2008, and reached environmental protecting standard.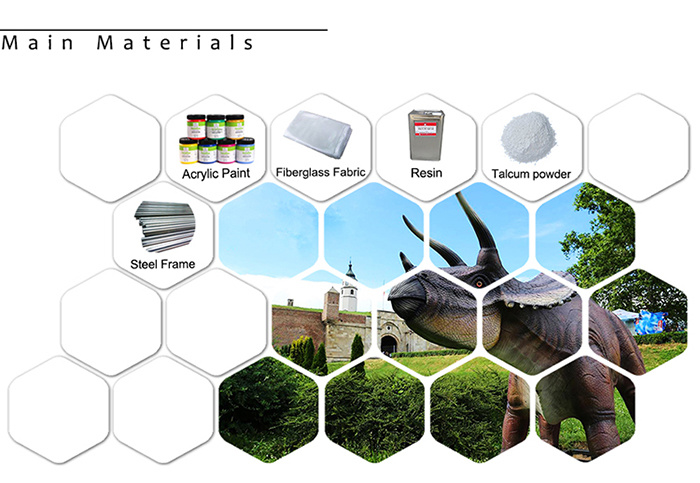 Work Processes
1. Control box: Independent developed fourth-generation of control box.
2. Mechanical Frame: Stainless steel and brushless motor make dinosaur using many years.Each dinosaur mechanical frame will be continuous operate testing 24 hours before modeling.
3. Modeling: High density foam ensure the model more meticulous.
4. Carving: Professional carving masters have more than 10 years experience. Perfect dinosaur body proportions absolutely based on dinosaur skeleton and scientific data. Show visitors realistic and lifelike dinosaurs.
5. Painting: Painting master can paint dinosaurs according to customer's requirement.
6. Final Testing: Each dinosaur will also be continuous operated testing one day before shipping.
Main Accessories
We supply speaker,facts,control box,infrared sensor,remote control,control console,fiberglass ladder,fiberglass rock,gamecoin, coin box, artifical trees, artifical grass, fence, LED light,background painting and other essential things to build a dinosaur exhibition.
Our Services:
Warranty: 2 year warranty period,provide free after sales service.
Packing & Shipping: Bubble bags protect dinosaurs from damaging. PP film fix the bubble bags. Each dinosaur will bepacked carefully and focus on protecting eyes and mouth(simple packing/wooden case).
On-site Installation: We will send engineers team to customer's place to install dinosaurs.
In Stock: We keep more than 20 sets dinosaurs in stock for choice.
Design services:
# Mechanical Design: We make a mechanical design for every dinosaur, providing them with a good frame. This makes sure that their air flows and other moving parts can operate without friction, massively improving the service life!
# Dino Posture & Color Design: We design dinosaur postures, detailed features and colors before production begins. This ensures you get exactly what you want.
# Graphic Design: You provide us photos and plans, we get back to you an entire dinosaur exhibition!
# Exhibition Details Design: Exquisite and detailed designs show you what the final exhibition scene looks like.
1.We also provide plan design, dino facts designs, advertisement designs, etc.
2. After Service: 24 months include installation, maintenance, supply accessories, disassembly & reinstallation.
3. Warranty parts: Dinosaur (whole body) and accessories.
4. Technology: Excellent and top of the range control system with brushless motor, more sensitive infrared sensors.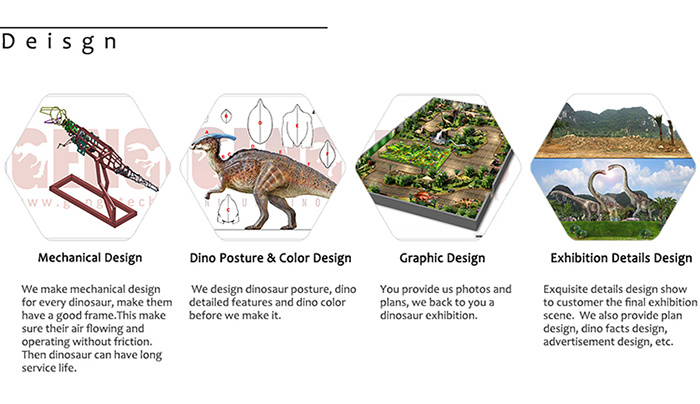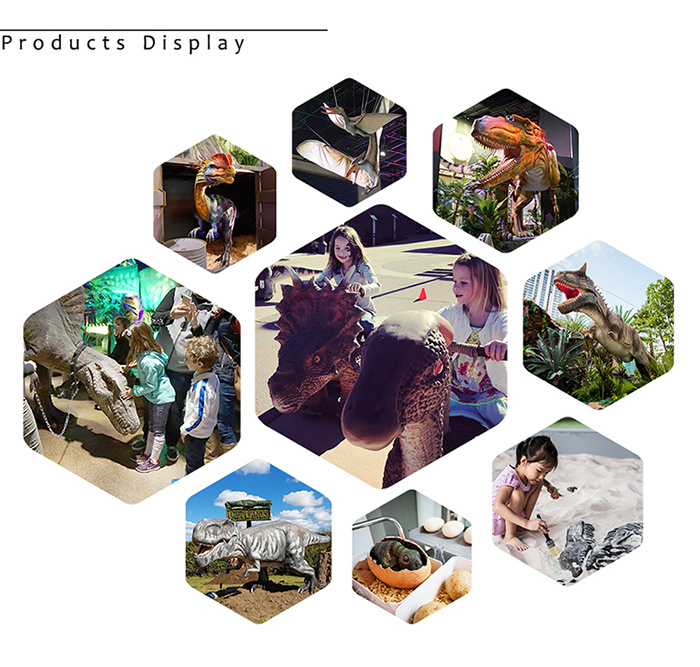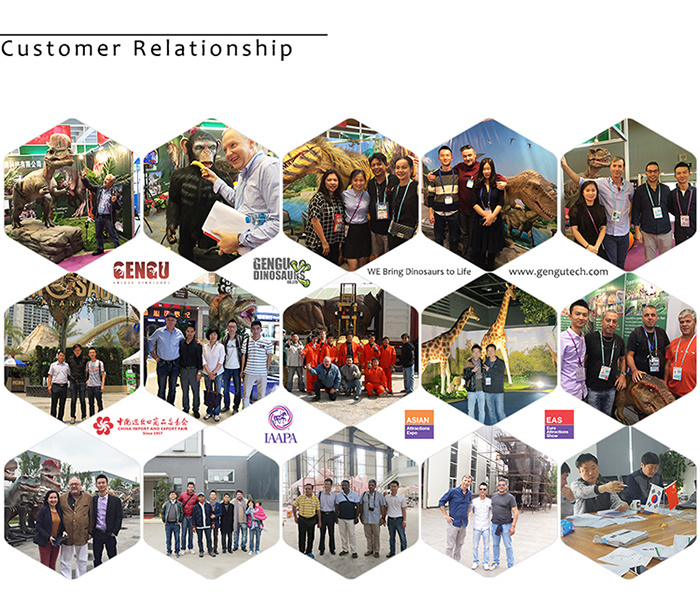 1. We always welcome customers to visit our manufacturing factory and get to know more about us.
2. Customers can see all the dinosaur manufacturing workflows when they visit our factory.
3. We also send engineers to the customer's place to help with the installation!