Features:
1. Factory direct sale with the high workmanship, reasonable price .
2. Capacity :5m3, 8m3, 10m3 ,12m3, 15m3 ,20m3 ,25m3, 32m3, 50m3,60m3,65m3 ,80m3, 100m3, 120m3 or as per design
3. New design: Attractive appearance and safety in usage
4. Certificate: ISO9001 and SGS.
Welcome friends from all over the world to come to visit our factory.
1.Product Description
Pressure vessel is a kind of airtight device which can bear pressure and contain gas and liquid. By pressure sustainability, pressure vessel can be divided into low-pressure vessel, mid-pressure vessel, high-pressure vessel; By medium, it can be divided into flammable vessel, non-flammable vessel, toxic vessel, non-toxic vessel, highly toxic vessel; By purpose in the process, pressure vessel can be divided into reaction vessel , heat-exchanging vessel, separation vessel, storage vessel. Our company can produce class
I
, class
II
class
III
stainless steel pressure vessel.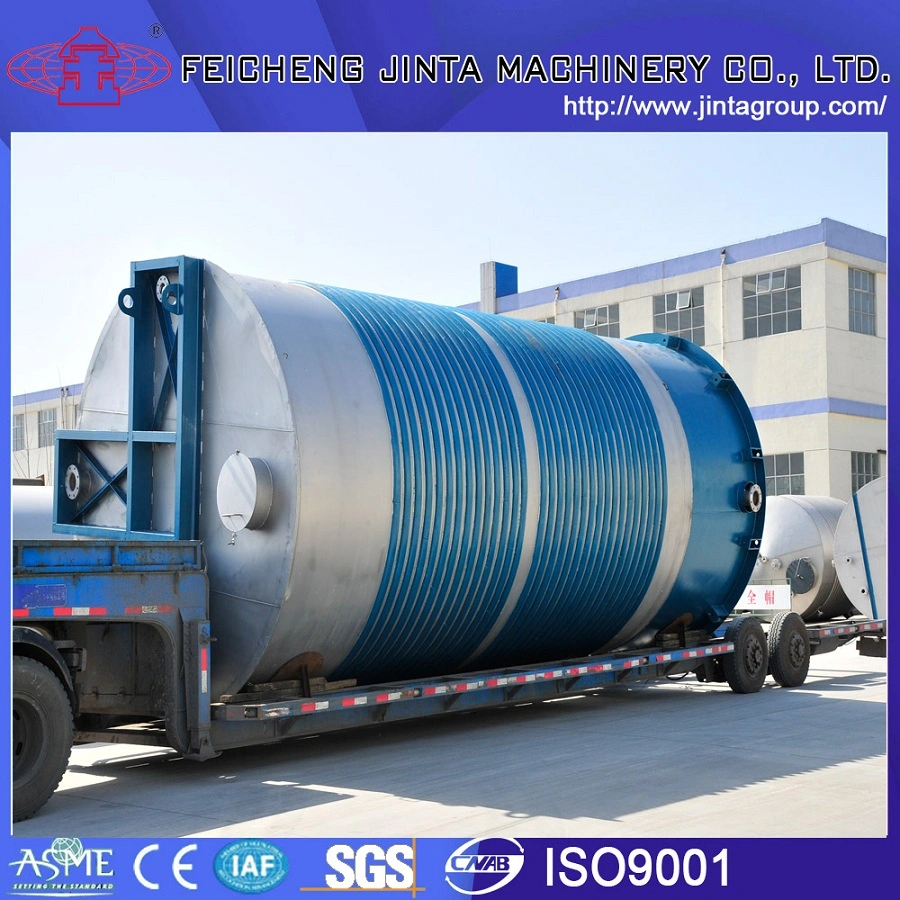 2. Company Information
FEICHENG JINTA MACHINERY Co., Ltd. is the largest manufacturer of alcohol, fuel ethanol and DDGS high protein feed complete equipment in China.
Ourcompany can design and manufactureclass-I, class-II, class-III pressure vessel.
Ourcompany is capable to design, manufacture, install and adjust 3000t-500000t alcohol complete equipmentin the turnkey project.
JINTA group ownsJinta Machinery Co., Ltd. JintaAlcohol Chemical Equipment Co., Ltd. JintaChemical Filling Factory, Jinwei Machinery Co., Ltd., Taixi Non-Woven Materials Co., Ltd., Mingzhu Trade Co., Ltd. and Business Hotel.
3. Production Capability
1. Our company was established in the 1950s, designed and manufactured the first stainless steel distillation column in China.
2. Our company can produce 6 full sets of equipment (including crushing section, liquefying saccharification section, fermentation section, distillation section and DDGS section) in a month.
3. Among 16 production workshops, 3 workshops are for mechanic manufacture, 5 workshops arefor manufacturing process, 8 workshops are for assembling & welding.
4. We own advanced machining equipment and product testing equipment.
4. Designed capability
1). We own Design License of Special Equipment D1 & D2 Class; Manufacture License of Special Equipment A2 Class; Design License of Special Equipment GC Class.
2). Our company achieves more than 20 patent certificates on distillation, DDGS, and other fields.
3). Our company owns ASME certification, ISO 9001 Quality System Certification, ISO 14001 Environmental Management System Certification & GB/T28001 Occupational Health and Safety Management System Certification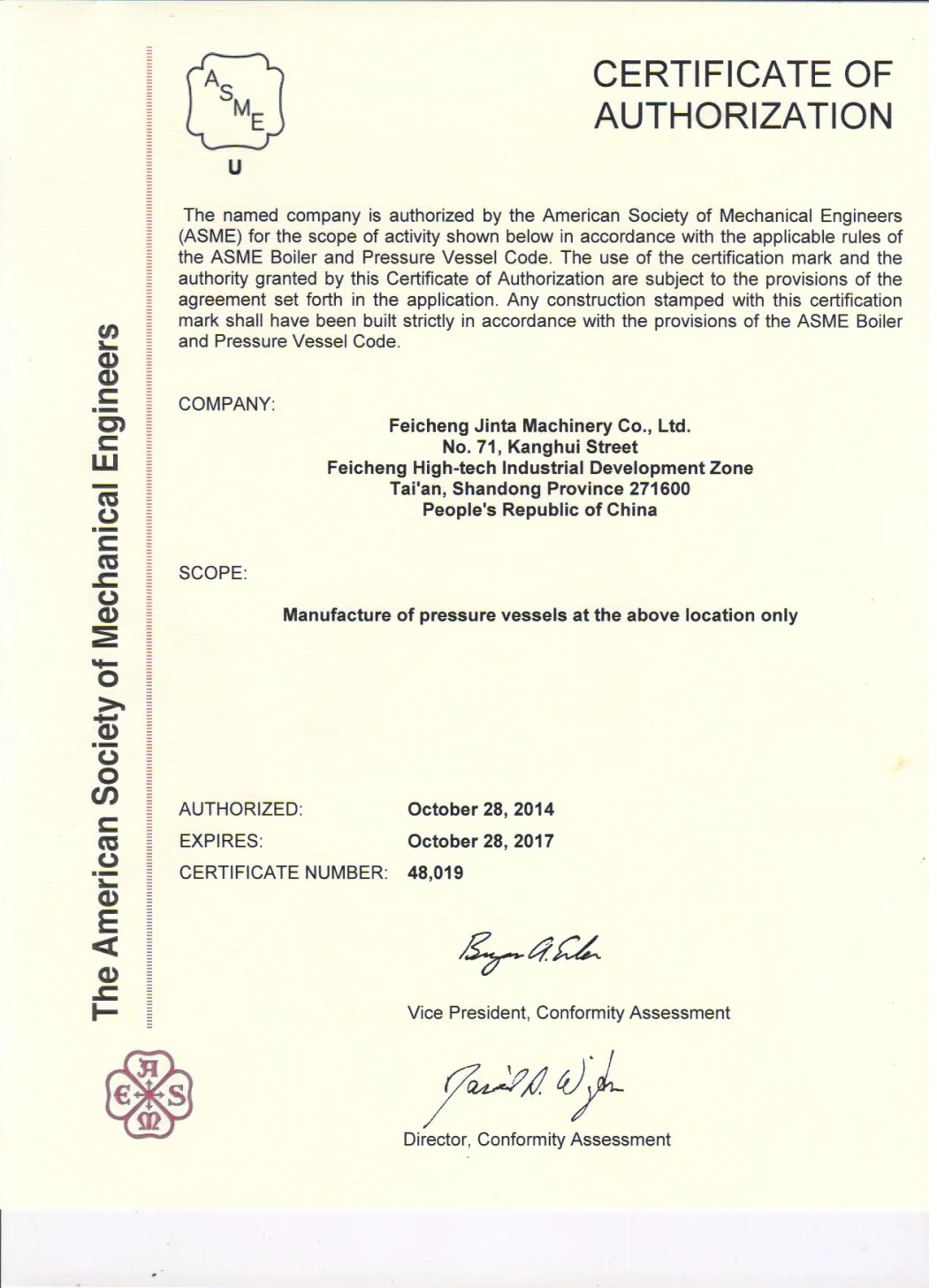 5. After-sales Service
1). Our company can provide a sophisticated product after-sale service and can ensure the implementation, maintenance and commission of projects.
2). We can reach the project site after receiving the user's notification.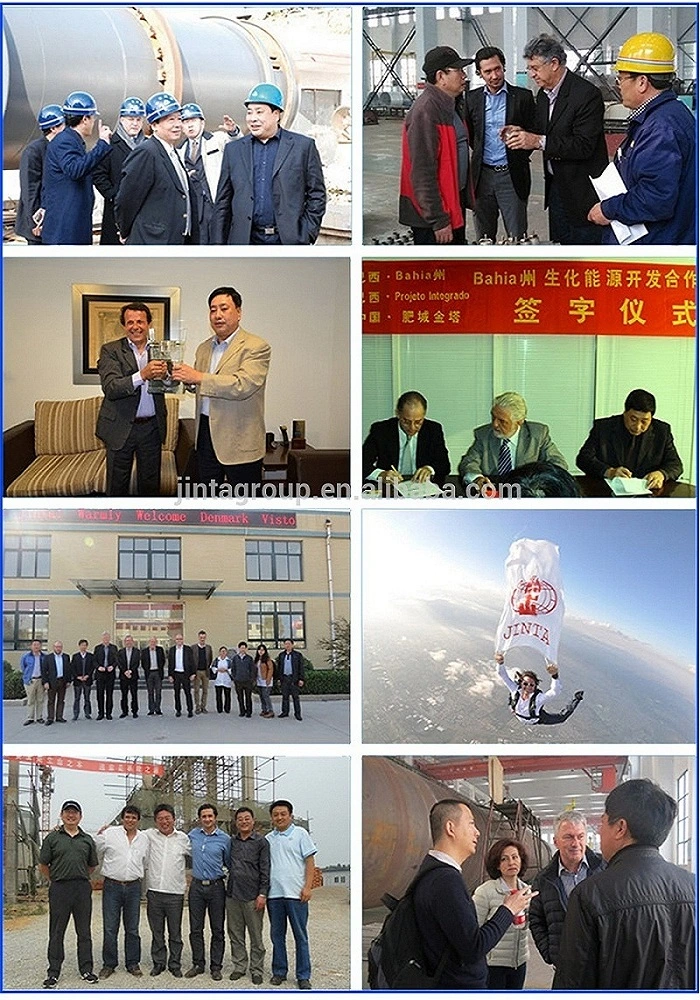 6. Package & Transport
Our company can package the products according to enterprise export standard, and use container or bulk transport.
7. Contact us
Name: Jessie Hao
Phone: 86 13705382911
Tel: 86-538-3393566
Fax: 86-538-3399066