Stainless Steel Storage Tank Mixing Tank Fermentation Tank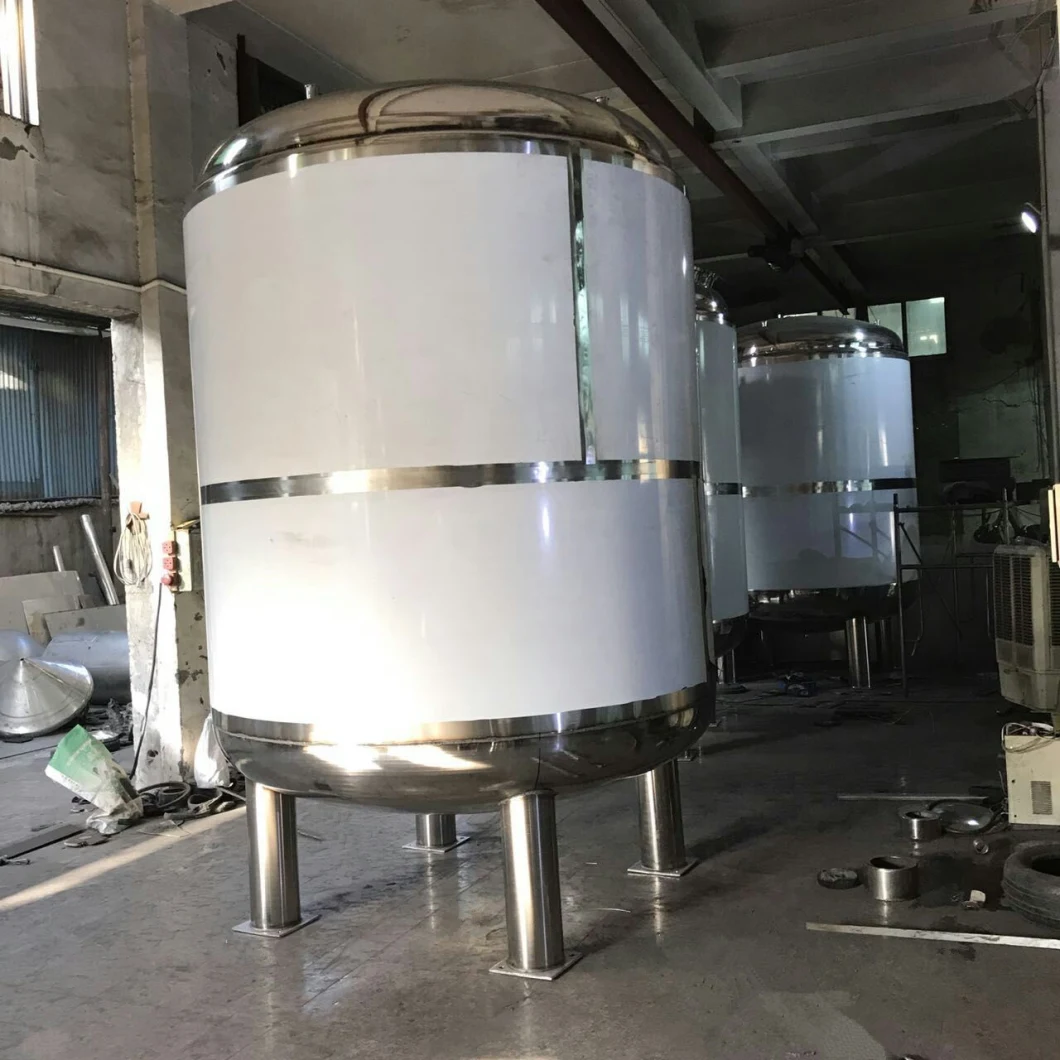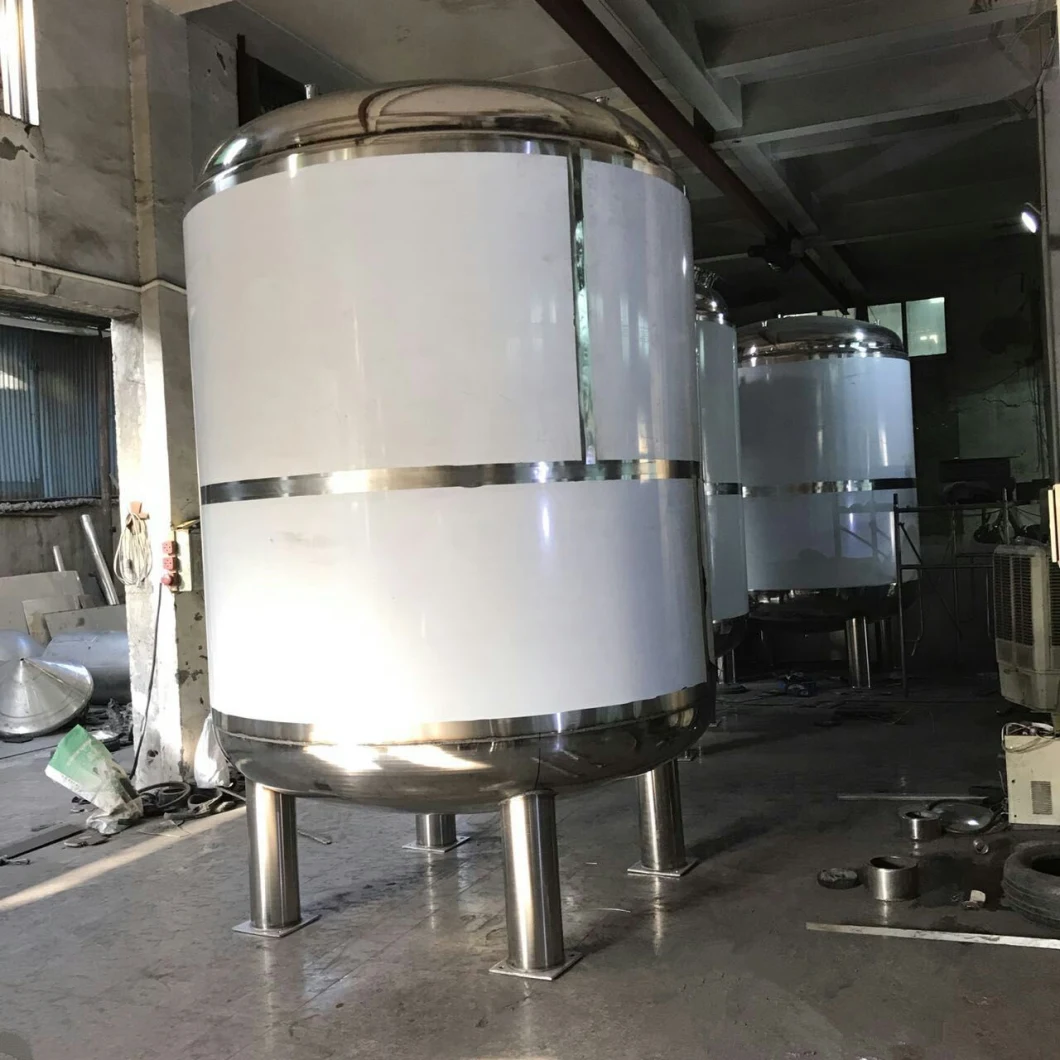 100L-20000L Stainless Steel Storage Tank Mixing Tank Fermentation Tank
Small electric heating tank pasteurizer for dairy, jucie factorys.
Electric heating and mixing tank
Shanghai Kaiquan Machine Valves Co.ltd offers the broadest range of tank heating solutions in the electric heatingindustry. .... jacketed vessel application is the heating of chocolate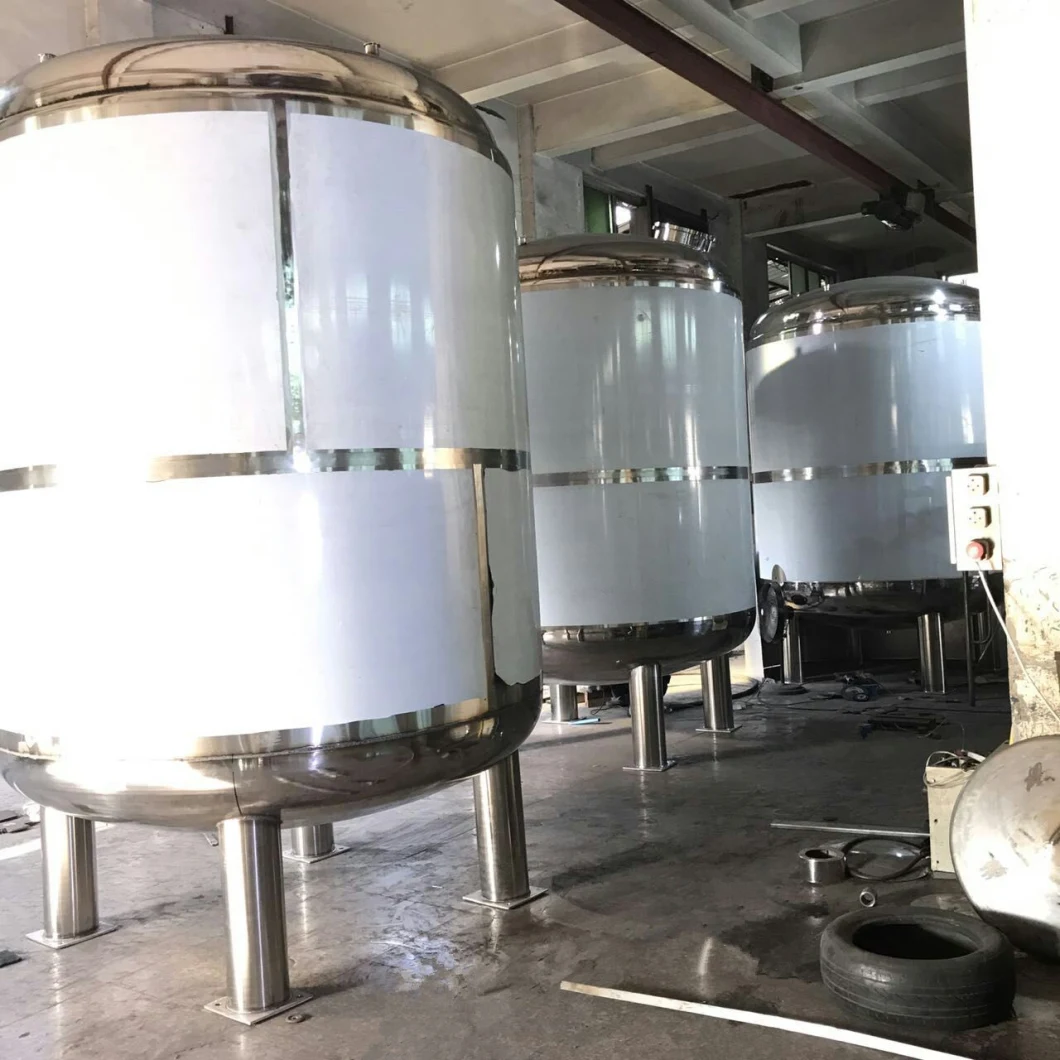 ELECTRIC HEATING MILK BATCH PASTEURIZER
100L-20000L Stainless Steel Storage Tank Mixing Tank Fermentation Tank
200l, 300L, 400L ,500L, 600L JUICE PASTEURIZER, MILK PASTEURIZER.
Newest electric double jacketed heating cable for tank
Heating by Electric(380V, 50Hz)
* Type: With Jacket and insulation
* Internal shell thickness: 3 mm
* Jacket thickness: 3 mm
* Outer shell thickness: 1.5 mm
* Appearance: Ellipsoidal head top and down
* Accessories:
(1)Lid able to open on the top
(2) Charging/discharging hole at the bottom,
(3) Heat transfer oils (water) Inlet/outlet,
(4) Temperature probe,
(5) CIP cleaning ball,
(6) Heating tube, (7) Electric cabinet, (8) Reduction gears, (9) Rack & blender etc. (10)The electric motor(2.2KW, 380V, 50Hz)
| | | | | |
| --- | --- | --- | --- | --- |
| TankCapacity(L) | 200, SS304 | 300, SS304 | 500, SS304 | 1000,SS304 |
| REV | 36r/min | 36r/min | 36r/min | 36r/min |
| Electric motor of the agitator | 0.55KW,380v,50hz | 0.75KW,380v,50hz | 0.75KW,380v,50hz | 1.1KW,380v,50hz |
| Electric heating tube power | 15KW,380v,50hz | 18KW,380v,50hz | 24KW,380v,50hz | 45KW,380v,50hz |
| Heating Area(M2) | 0.9 | 1.1 | 1.9 | 4.5 |
| Material Input/output(DN MM) | 38 | 38 | 38 | 50 |
| OUTSIDE DEMENSION(L*W*H)MM | 900*900*1600 | 1000*1000*1500 | 1100*1100*1700 | 1400*1400*1750 |
| GROSS WEIGHT(KGS) | 150 | 200 | 300 | 450 |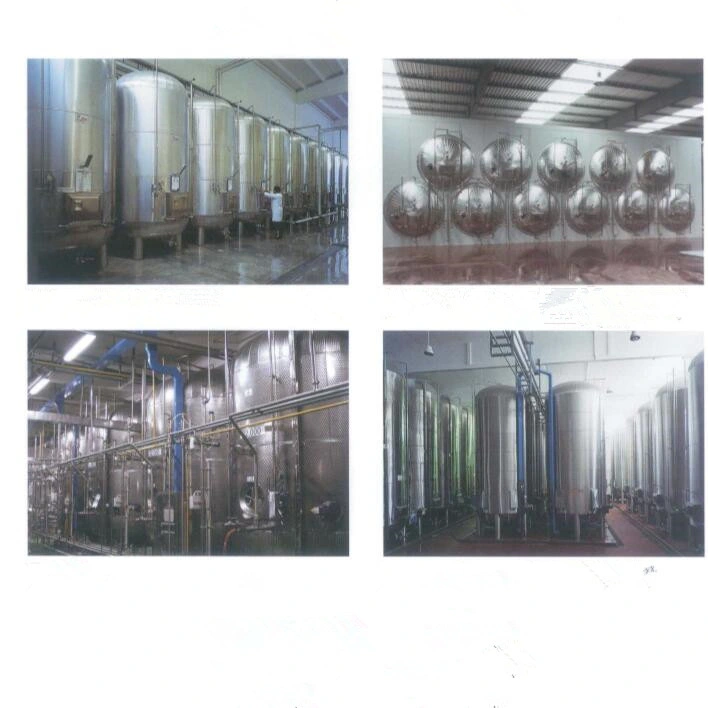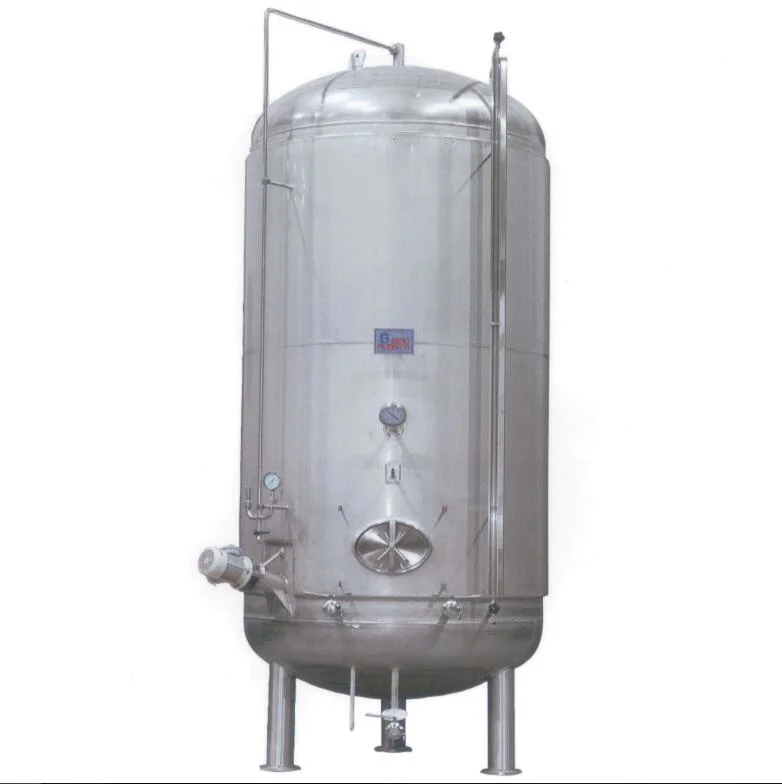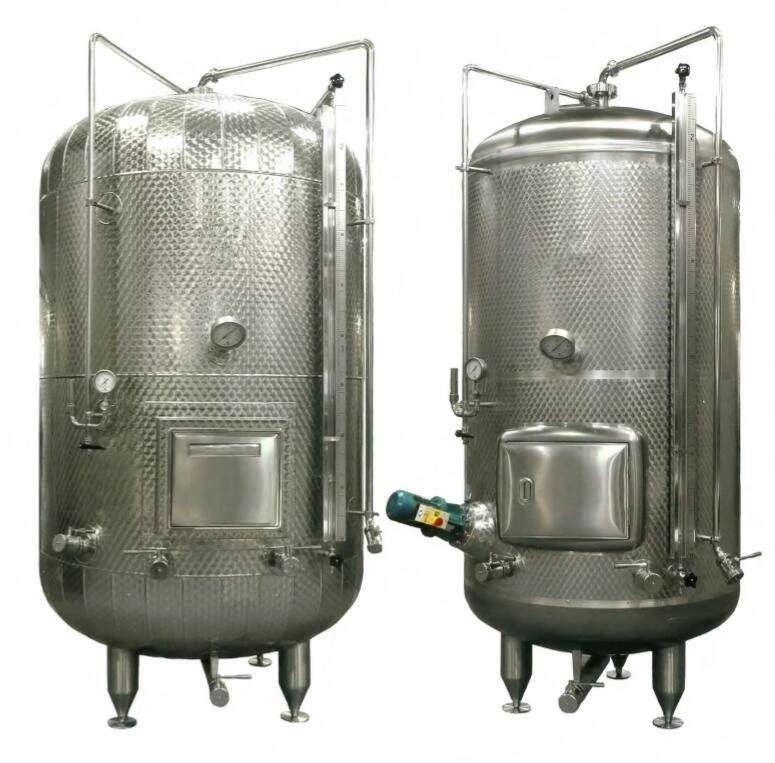 100L-20000L Stainless Steel Storage Tank Mixing Tank Fermentation Tank
Stainless Steel Storage Tank Mixing Tank Fermentation Tank